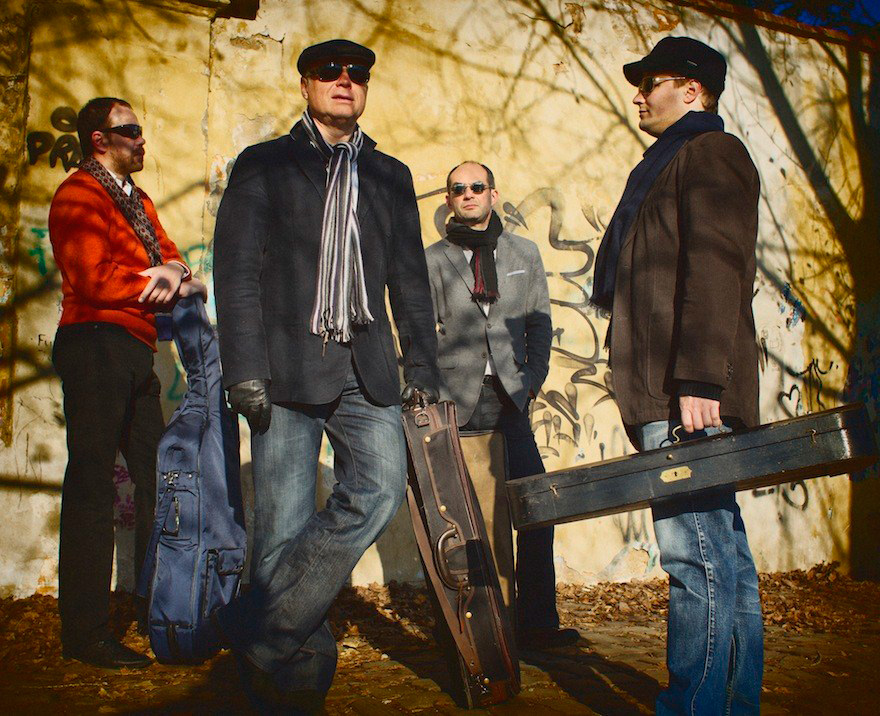 Talich Quartet

A

Full Biography
Jan Talich, jun. | 1. Violine
Roman Patočka | 2. Violine
Radim Sedmidubský | Viola
Michal Kaňka | Violoncello

The Talich Quartet has been evolving as part of a prestigious line of musicians for nearly fifty years, representing Czech musical art throughout the world.

For several decades, the Talich Quartet has been recognized internationally as one of the world´s finest string quartets, and as the embodiment of the great Czech musical tradition. The Quartet was founded in 1964 by Jan Talich Sr., during his studies at the Prague Conservatory, and named it in honour of his uncle Václav Talich, the renowned chief conductor of the Czech Philharmonic Orchestra between 1919 and 1939. During the 1990s, there was a gradual and complete change in personnel, rejuvenating the Quartet while continuing the tradition of its predecessors through involvement in a wide spectrum of musical engagements and recording activities. Jan Talich Jr., the current first violinist, is the son of the Quartet's founder.
The Talich Quartet is regularly invited to prestigious chamber music festivals such as the Pablo Casals Festival in Prades, Prague Spring Music Festival, Europalia Festival, Printemps des Arts in Monte Carlo, Tibor Varga Festival of Music, and the International String Quartet Festival in Ottawa; 2015 first appearances included Malta Arts Festival and Kuhmo Chamber Music Festival, Finland.
The Talich Quartet frequently visits such venues as New York's Carnegie Hall, le Théâtre des Champs-Elysées and Salle Gaveau in Paris, London's Wigmore Hall and Het Concertgebouw in Amsterdam.
The Talich's recordings of the complete string quartets by Felix Mendelssohn, released on the Calliope label between 2001 and 2004, have been widely praised. Other recordings include, Dvorak's "American" quartet and viola quintet (2003), Smetana's two string quartets (2003), and a live recording of Schubert's "Death and the Maiden" and the Dvorák Quintet (2004). The Quartet's Janácek recording was honoured by Gramophone with a nomination for the best chamber recording of 2006—the only recording by a string quartet to be selected.
In May, 2015 the BBC Music Magazine gave the Talich Quartet 5 stars for their latest CD, Dvorak: String Quartets No. 10 &11 and in the 2014 December issue of Forbes, the Talich's recording of Janáček and Schulhoff String Quartets was listed as second best classical recording (reissues) of 2014. Recent recordings include works by Smetana, Dvorak, Janacek, Kalivoda, Fibich, Schulhoff, Schubert, Brahms, Debussy, Ravel and Shostakovich.

La Dolce Volta label has acquired the entire discography of the Talich Quartet from the prestigious French label Calliope, and is continuing to work with the current line-up.
Jan Talich – violin by Joseph Gagliano, 1780
Roman Patočka – violin of unidentified origin, Italy, c. 1800
Vladimír Bukač – viola by Giovanni Battista Guadagnini and Santino Lavazza, 1725
Petr Prause – Giovanni Grancino (1710) which he has on loan from the Czech National Museum Collection as well as a cello by Martin Stoss, Vienna, 182

2017/2018
This biography is for website use only. For a full and updated biography, please email office@msbuhl.com
If you wish to revise, or receive a full and updated biography, please contact Mark Stephan Buhl Artists Management (office@msbuhl.com). Please use material of the current season only.