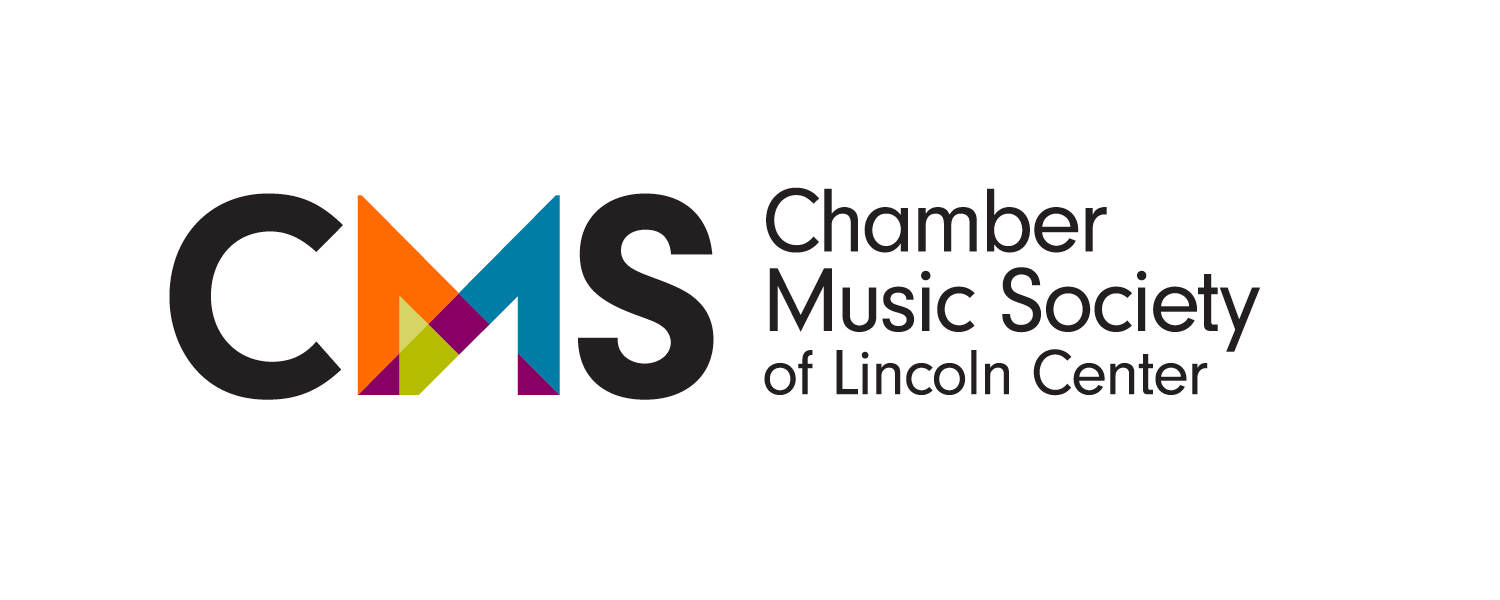 Chamber Music Society Lincoln Center

A | D| EE

Full Biography
History and Mission
The Chamber Music Society of Lincoln Center, (CMS) is one of eleven constituents of the largest performing arts complex in the world, Lincoln Center for the Performing Arts, which includes the New York Philharmonic, New York City Ballet, Lincoln Center Theater, and The Metropolitan Opera. CMS has its home in Lincoln Center's magnificent Alice Tully Hall. Through its many performance, education, recording, and broadcast activities, it brings the exhilarating experience of great chamber music to more people than any other organization of its kind. Under the inspired leadership of Co-Artistic Directors David Finckel and Wu Han, CMS presents a wide variety of concert series and educational events for listeners of all ages, appealing to both connoisseurs and newcomers. The performing artists constitute a revolving multi-generational and international roster of the world's finest chamber musicians, enabling CMS to present chamber music of every instrumentation, style, and historical period. Annual activities include a full season in New York, an equally full season of national and international tours, nationally televised broadcasts on PBS's Live From Lincoln Center, an international radio series, and regular broadcasts on SiriusXM and American Public Media's Performance Today. Audiences worldwide enjoy an extensive selection of New York performances through live stream on the CMS website.

History
In 1965, as plans for Lincoln Center for the Performing Arts were in the final stages, the distinguished American composer and President of Lincoln Center, William Schuman, first conceived of an organization dedicated to performing chamber music. This organization would have its own specially designed chamber music hall, and take its place among the ballet, symphonic and opera companies at Lincoln Center. Charles Wadsworth took on the challenge of the creation and artistic direction of the organization. With the patronage and inspiring leadership of Alice Tully, the first Chair of The Chamber Music Society of Lincoln Center, the plan came to fruition. On September 11, 1969, Alice Tully Hall opened with the first performance by the Chamber Music Society, beginning a new era for the art form in the United States.
Artistic Leadership
In 2004, CMS appointed cellist David Finckel (cellist for 34 years for the Emerson String Quartet) and pianist Wu Han artistic directors. They succeeded founding director Charles Wadsworth (1969-89), Fred Sherry (1989-93), and David Shifrin (1993-2004). Among their many accolades, in 2012 they were named Musical America's Musicians of the Year.

Repertoire
CMS is committed to bringing audiences the finest performances of an extraordinary body of repertoire, dating as far back as the Renaissance and continuing through the centuries to the greatest works of our time. In its commitment to building the chamber music repertoire, CMS has commissioned over 160 new works from an impressive array of composers, including Bruce Adolphe, Samuel Barber, Leonard Bernstein, William Bolcom, Chen Yi, John Corigliano, George Crumb, John Harbison, Alberto Ginastera, Morton Gould, Oliver Knussen, Frank Martin, Darius Milhaud, Einojuhani Rautavaara, Wolfgang Rihm, Bright Sheng, Jukka Tiensuu, Joan Tower, Huw Watkins, Zhou Long and Ellen Taaffe Zwilich. CMS also supports the work of living composers by awarding the Elise L. Stoeger Prize, a $25,000 cash award given every other year to an outstanding composer of chamber music.

CMS Two
CMS Two Dedicated to developing the chamber music leaders of the future, CMS created CMS Two, the highly regarded and competitive three-season residency for gifted, early career chamber music ensembles and individuals, that fully integrates members into every facet of CMS activity. The CMS Two program is the galvanizing springboard for many of the greatest careers in chamber music, and is crucial to the vibrant future of CMS and chamber music. As a clear sign of its success, more than half of the artist roster at CMS this season is comprised of CMS Two alumni, as well as current and incoming members. These are the artists whose passion and artistry will transport audiences for the next 60 years. There is no other equivalent program, nothing which provides young artists with such a wealth of opportunities: performances at Alice Tully Hall; national and international tour appearances; numerous radio broadcasts; recordings; individualized mentorship throughout the residency and beyond; and access to a global network of renowned chamber musicians and presenters. Following the residency period, many CMS Two alumni are invited to return to CMS as Artists of the Season. Cellist Nicholas Canellakis, a Season Artist with CMS since he completed the program in 2011-12 wrote: "There isn't a single musical organization in the country that helps young musicians like the Chamber Music Society does with its CMS Two program."

Education Programs
Thousands of children, teens, and adults discover the joys of chamber music and deepen their knowledge and appreciation of this beautiful art form through CMS education programs. CMS offers an extraordinary number of learning formats and experiences to engage and inform listeners of all ages and levels of musical knowledge, and to provide unique educational opportunities for the most talented early career chamber musicians: school-based programs for elementary school students, family concerts, teen-centered programs, master classes throughout the United States and internationally, pre-concert composer chats, and insightful lectures for adults on the season's repertoire.
Chamber Music Beginnings introduces New York City elementary school children from all over the city to chamber music. The popular Meet the Music! family concerts open up the world of live chamber music through humor and entertainment. Middle and high school students who audition successfully for the Young Ensembles and Young Musicians programs receive professional coachings from CMS artists and experience the thrill of performing on the Alice Tully Hall and the Rose Studio stages at Lincoln Center. Middle and high school students also attend Music Up Close! working rehearsals where they interact with CMS musicians. The Student Producers provides a unique mentorship program in which high school students from tri-state area schools meet regularly with CMS staff and learn the inner workings of arts management through hands-on activities. The program has received accolades from The New York Times, Wall Street Journal, and Strings Magazine. Bruce Adolphe's Inside Chamber Music lecture series offers in-depth explorations of season repertoire. CMS artists and guest artists give Master Classes that reveal the fine points of musical interpretation, lending fascinating transparency to musicianship at the highest level. The CMS online publication Building a Chamber Music Program: A Teacher's Guide, provides practical advice and resources to help teachers launch and grow chamber music programs at their schools. A partnership with LG Chamber Music School brings CMS artists and young Korean musicians together annually in a week of chamber music coaching, culminating in a concert in Seoul or New York. Through these multifaceted education programs, CMS demonstrates its leading role in nurturing the audiences, composers, and artists of the future.

Touring
In keeping with its mission to develop audiences for chamber music, both nationally and internationally, CMS presents more than 80 concerts per season outside of New York City, including concerts in North America, Europe and Asia – all providing the same consistent, extraordinary quality of performances, beautifully crafted and engaging programs, and the opportunity to hear the world's foremost chamber musicians.
The current international tour schedule includes performances in China, Korea, Taiwan, Germany, and the United Kingdom (as part of CMS's annual residency at London's prestigious Wigmore Hall), with additional performances to be announced. CMS is represented in North America by David Rowe Artists, and in the Far East by Wei Zhou of Weiber Consulting.

Residencies
The annual CMS season now includes several residencies. These encompass a summer festival home at the Saratoga Performing Arts Center, in Saratoga, New York, featuring six concerts over three weeks; and annual multi-concert residencies at the Harris Theater in Chicago, Illinois; the Performing Arts Center, Purchase College, SUNY, in Purchase, New York; the University of Georgia, Athens, Georgia; Drew University in Madison, New Jersey; Shaker Village in Pleasant Hill, Kentucky; the St. Cecilia Music Center in Grand Rapids, Michigan, and the Isabella Stewart Gardner Museum in Boston, Massachusetts. In addition, CMS acts as a partner to the newly-founded Chrysalis Chamber Music Institute at the University of North Carolina School of the Arts.

Cruises
Since 2010, CMS has partnered with Travel Dynamics International, and now Ponant Cruises, to provide world-class chamber music performances as part of their cultural cruise itinerary. Recent cruises include voyages to such rich cultural, archeological and natural destinations as the Mediterranean, Alaska, Southern Caribbean, Baltic Sea and Greek Islands, with private performances both at sea and in beautiful venues on land. Recent land tours to Prague and Vienna, presented in collaboration with Music@Menlo, have included performances by CMS artists in such gorgeous and historic settings as the Eroicasaal in the Lobkowicz Palace in Prague, and Schubert's Birth House and Schlosstheater in Schönbrunn Palace in Vienna.

Media and Live Streaming
Through its unparalleled live streaming capabilities, its website, annual radio series, and additional radio programming, CMS events are available to audiences everywhere. CMS live streams a broad selection of events including concerts, lectures, and master classes on its website and mobile app, and also archives selected material for on-demand viewing. CMS has one of the broadest radio presences of any classical music organization in the world. Listeners can hear its weekly radio series of live recorded performances hosted by Co-artistic Director David Finckel and including commentary from the featured artists, throughout North America, with additional broadcasts of select programming in Europe and China. In addition, CMS performances are featured on SiriusXM, and American Public Media's Performance Today. Online, the series is available on the CMS website and CMS mobile apps.

Discography
Through its own label distributions, and in partnership with many of the industry's finest labels, CMS offers recordings that span its entire 46 year history.
In 2007, CMS launched its first ever in-house recording label, CMS Studio Recordings, with a mission to capture selected CMS performances under optimal recording conditions using the latest audiophile technology. The most recent release under this label features works of Schumann and Mendelssohn and was the April 2014 Cover CD in BBC Magazine.
In April 2015, Deutche Grammophon released a live-concert recording of the piano quartets of Mahler, Schumann and Brahms, recorded at CMS and featuring CMS Artistic Directors David Finckel and Wu Han, with violinist Daniel Hope and violist Paul Neubauer.
In addition to its long history of studio recording, CMS also offers some of its most extraordinary live performances on the CMS Live label, readily available for download through iTunes and Amazon. Most recently CMS recorded Simple Gifts, featuring Copland's Appalachian Spring and other American-inspired works, distributed by Naxos of America. Prior to launching CMS Live, The Chamber Music Society partnered for several years with Deutsche Grammophon to produce live performance recordings which are now available for download on the DG Concerts label.
The repertoire of CMS's historical discography ranges from treasured Baroque gems, including a performance of Bach's Complete Brandenburg Concertos that Fi Magazine named one of the best recordings of that year; through masterworks of every period, that include the Grammy nominated Complete Chamber Music of Claude Debussy, produced in partnership with the Delos label; and into some of the most important contemporary premieres that CMS has performed and commissioned.

Mission
The Chamber Music Society's numerous activities—from concerts and education programs, to commissioning projects and young artist development programs—are informed by this vision, which was articulated in 1969 when the Chamber Music Society was founded. The purposes for which The Chamber Music Society of Lincoln Center is created are to stimulate and support the appreciation, performance and composition of chamber music:
• By presenting chamber music concerts at which the public may hear works deemed worthy of performance and performed by artists selected by the Chamber Music Society,
• By commissioning and performing for the public and by sponsoring or arranging for the publication of new chamber music works written by composers selected by the Chamber Music Society,
• By sponsoring or arranging for the reproduction, by mechanical, electronic or other means, of chamber music performances presented or chamber music works commissioned by the Chamber Music Society for television, radio, recording and other like means of public presentation and dissemination,
• By presenting, sponsoring or providing for programs and activities designed to stimulate and encourage exposure to and understanding, knowledge and appreciation of the literature, history and performance of chamber music, and
• By acquiring and maintaining collections of material pertinent to the performance and appreciation of chamber music, including literature, manuscripts, scores, recordings, tapes and to other forms of reproductions, and by making any or all of the foregoing available to others by whatever means deemed appropriate by the Chamber Music Society.
2021/2022
We ask that you reprint this biography without alteration. Omissions and changes are only permitted after consultation with the agency. Please use only material from the current season, thank you.
office@msbuhl.com