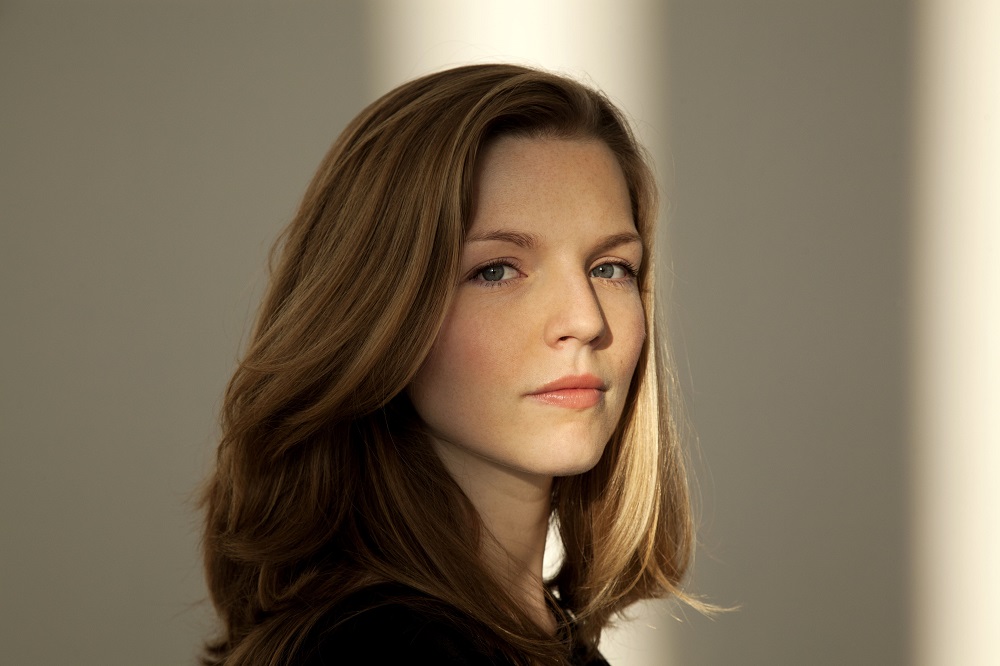 Cathy Krier

World

Full Biography

Born in Luxembourg in 1985, Cathy Krier began taking piano lessons at the Luxembourg Conservatoire at the age of five. In 1999 she was admitted to Pavel Gililov's masterclass at the Hochschule für Musik und Tanz in Cologne. In 2000 she recorded Beethoven's Piano Concerto in G major with the Latvian Philharmonic Chamber Orchestra conducted by Carlo Jans. In 2003 the Prix Norbert Stelmes was awarded to her by the Jeunesses Musicales du Luxembourg and, in the following year, the IKB International Foundation Prize.
In 2005 Cathy joined Cyprien Katsaris for a four-hand performance at the inauguration of the Philharmonie Luxembourg. In 2006 she played at the Ruhr Piano Festival following an invitation by Robert Levin to join his masterclass. Further stepping stones in Cathy's training as a professional pianist were an invitation to the Académie musicale de Villecroze and her participation in masterclasses with Dominique Merlet, Homero Francesch and Andrea Lucchesini with whom she undertook further study at the Scuola di Musica di Fiesole. In 2007 Cathy performed at the «Luxembourg and Greater Region – European Capital of Culture» opening ceremony. Besides her concerts at the Philharmonie, she also makes regular appearances at the Bourglinster, Echternach International and «Musek am Syrdall» Festivals in Luxembourg.

Cathy's international concert engagements included performances in the United States (Kennedy Center Millennium Stage, Washington, D.C.) and the Netherlands where she played at Rolduc Abbey following an invitation from the Euriade Foundation. She also performed at venues across Austria, Spain, Germany, Latvia, Andorra, Italy, France and Belgium and was subsequently invited to play at the Summerclassics Festival and at Pianoplus Bonn, and to perform recitals at the K20/K21 Museum in Düsseldorf, the Luxembourg House in Berlin as well as at the Grand Théâtre and the Philharmonie Luxembourg.

In the last season, Cathy Krier performed at the production "Funeral Blues" at Grand Theatre de la Ville de Luxembourg, as well as in concerts with the Orchestre Philharmonique du Luxembourg.
In September 2017 her new CD "Masques" with music of Szymanowksi and Debussy was released under the label Cavi-Music / France Musique Partner.

In the season 2018/19 she will perform "Funeral Blues" at the Théâtre des Boules du Nord in Paris. In addition to that, she curates a new Piano Festival at CAPE Ettelbrück in Luxemburg.

In the last few seasons, Cathy performed at the Liepaja Piano Stars Festival, the Midi-Minimes Festival in Brussels, the Sint-Peter Festival in Louvain, the Spaziomusica Festival in Cagliari, at Schloss Elmau, the Hôtel d'Albret in Paris, the Leipziger Klaviersommer and the Mendelssohn-Haus. Further, she has been invited to be Artist in Residence at the Biermans-Lapôtre Foundation in Paris and was on tour in China.
Cathy Krier also played at the Théâtre des Bouffes du Nord, the Philharmonie Luxembourg, the Körber-Stiftung in Hamburg, the Festival International Echternach, the festival "Nuits d'été à Pausilippe" in Naples and the festival "1001 notes" in Limoges. Furthermore she has played on several occasions with The Berlin Philharmonic String Quintet and has been on tour in Colombia.

In addition to her work as a recitalist, Cathy has performed as a soloist with the Orchestre Philharmonique du Luxembourg, the Solistes Européens Luxembourg, L'Estro Armonico, the Liepaja Symphony Amber Sound Orchestra and the Latvian Philharmonic Chamber Orchestra under various conductors including Bramwell Tovey, Garry Walker, Pierre Cao, Yoon K. Lee and Atvars Laktsigala.

Her first solo recording with Scarlatti, Haydn, Chopin, Dutilleux and Müllenbach was released in 2008. Her 2013 recording featuring the piano works of Leoš Janáček released by the German label CAvi-music has been acclaimed by the international press for its originality and its richness. The recording has been awarded the "Coup de cœur" of France Musique and the "Pianiste maestro" of the French magazine "Pianiste". In 2014 Cathy Krier released a CD, dedicated to Musica ricercata by György Ligeti and the Pièces de clavecin by Jean-Philippe Rameau, (CAvi-music / Deutschlandfunk) which has been recognized as a recording of reference (Wiener Zeitung). Her latest CD "Piano – 20th Century" was released in autumn 2015.

Cathy Krier has been chosen "Rising Star" by the European Concert Hall Organisation (ECHO) for the season 2015/16. In this context she performed amongst others a piece written especially for her by the renowned German composer Wolfgang Rihm. Appearances included Bozar in Brussels, Barbican Centre in London, Philharmonie 2 in Paris, Sage Gateshead, Philharmonie Luxembourg, Laeiszhalle in Hamburg, Konzerthaus Dortmund, Palau de la musica in Barcelona, Calouste Gulbenkian Fondation in Lisbon, Palace of Arts in Budapest, Konserthus Stockholm, Concertgebouw Amsterdam, Cologne Philharmonie, Casa da musica in Porto, Musikverein in Vienna, Town Hall in Birmingham and Festspielhaus Baden-Baden.

2018/2019
This biography is for website use only. For a full and updated biography, please email office@msbuhl.com
If you wish to revise, or receive a full and updated biography, please contact Mark Stephan Buhl Artists Management (office@msbuhl.com). Please use material of the current season only.